Residential and Commercial Painting services
CT Painters is one of the leading commercial and residential painting companies in the Toronto and GTA surrounding area. Our Professional CT painters know how to get the job done right the first time. As a top residential and commercial painter in Toronto, CT Painters specializes in a wide variety of work including residential and commercial painting and interior and exterior painting. CT Painters offers a full-service for houses, condos, apartments, stores, parking lots and business for residential and commercial customers.
At CT Painters we are 100% dedicated to our clients, we will complete the job for the satisfaction of all our clients. Each estimate, work order and quotation is based on initial client consultation and assessment. For this reason we dedicate much attention to all steps of the job details in order to ensure that it is done right. No job is too big and no job is too small, we handle all jobs by all clients with the same dedication to ensure 100% satisfaction.,
RESIDENTIAL INTERIOR PAINTING
CT Painters will be your best choice for interior painting in Toronto and the GTA. We recognize the great responsibility and privilege of being in your home, and we will treat it responsibly. We can help you select colors, choose the type of paint, and will meet your requirements in terms of scheduling and accessibility. Our goal is to provide the very best house painting experience you can have.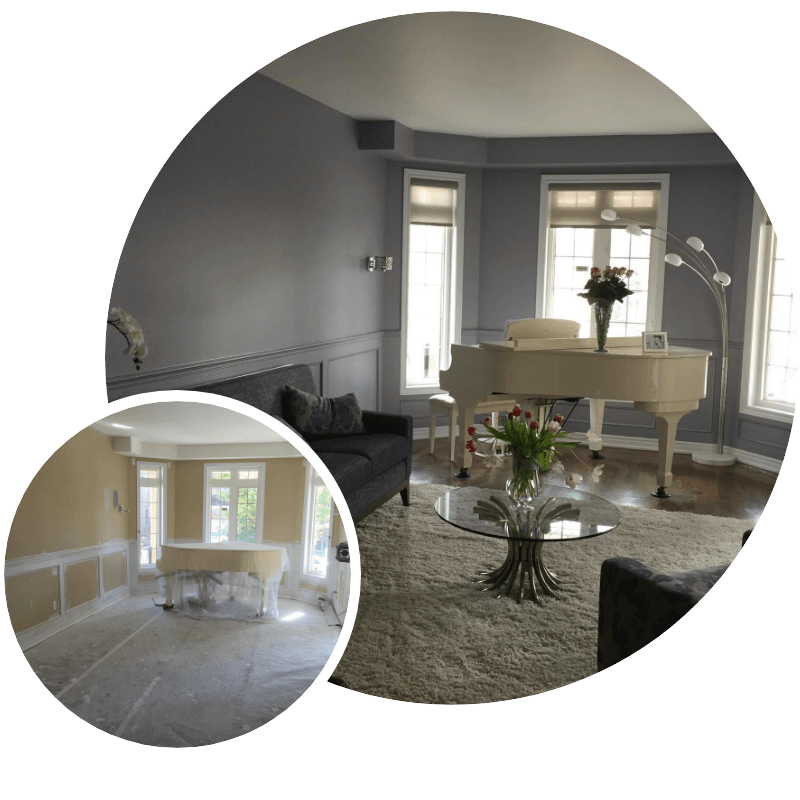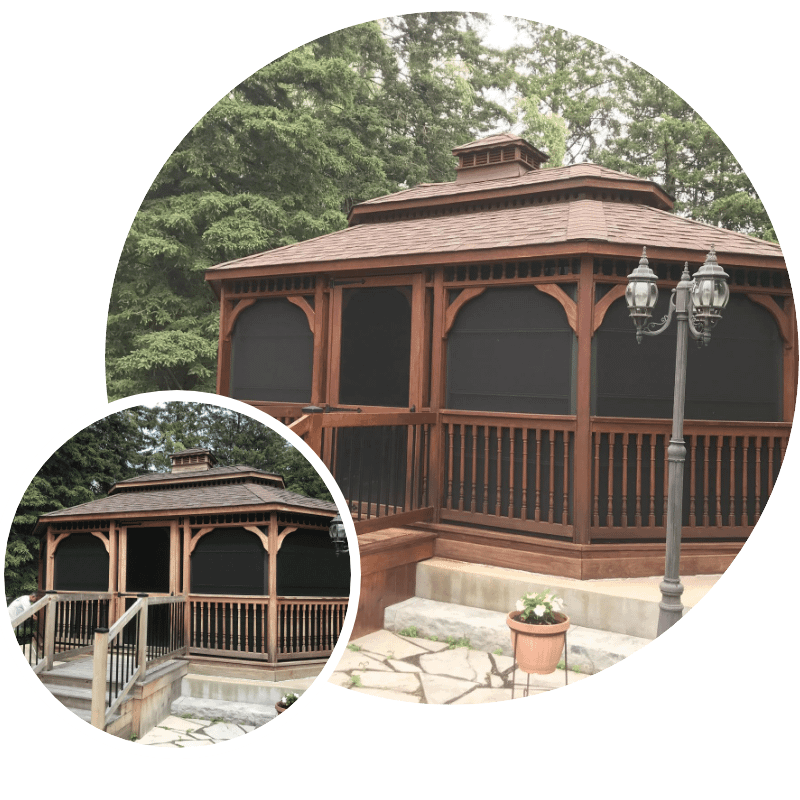 RESIDENTIAL EXTERIOR PAINTING
Exterior painting helps preserve value and improve the look of your house. Only professionals, like CT Painters, may do the work that will hold for several ages despite the brutal Canadian climate. Any successful exterior work begins with a thorough preparation work. We know that this is the primary element if we desire the paint to stick. Our experience leads us to the ideal preparation work. After the preparation step is finished, we are focusing on applying the paint or stain in a smooth & efficient way which guarantee the winning look after drying.
CT PAINTERS is the logical choice when it comes to managed property painting. We provide superior painting services, plus high respect for the property and privacy of owners, property managers and residents of condominiums and managed properties.
Our Commercial Services include some of the following:
Low Rise Buildings, Mid Rise Buildings, High Rise Buildings, Condominium, Apartment Complexes, Commercial shopping mall Complexes, Warehouses, Condominiums Associations, Shopping Centers, Office Buildings, Medical facilities, Schools, Day-Cares, Tire shops, Parking lots.